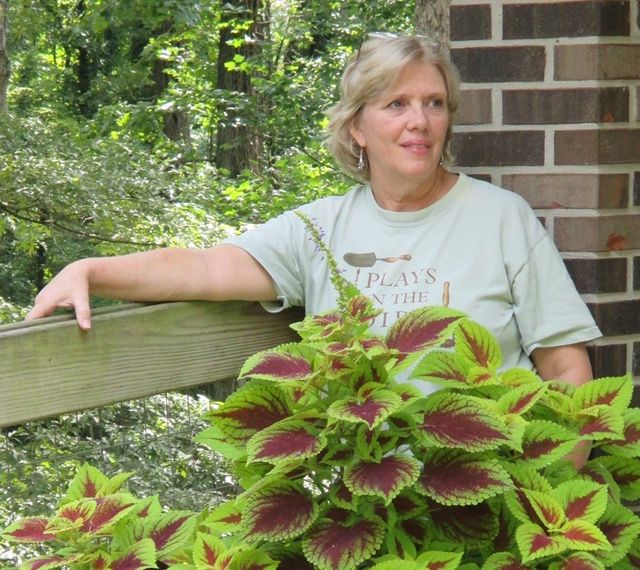 gabb Certified Course Creator, Karen Creel
Karen Creel, is the founder of Gardenchick. She lives with her husband, and two dogs Lily and Reba, in Chickamauga Georgia. She is the mother of two sons, and 3 beautiful grandchildren. 

Recently retired from 42 years of nursing, she is now focusing on the second phase of her life, helping others live a garden centered life. Through Gardenchick, she teaches local garden classes, coaches clients 1:1 and is now offering her garden course to reach a wider audience. 

Karen has taught hundreds of students how to easily grow their backyard vegetable garden using her No Fuss Gardening Method. She is a certified garden coach who designs raised bed gardens for clients including nonprofits and home gardeners. 

Karen believes in "paying it forward" and teaches a monthly class on gardening for the Teen Challenge Center, a non profit center for alcohol and drug dependent Adults and teens.



"I believe that everyone can grow their own vegetables. But, I also understand that people are busy, and can't spend hours doing so. Gardening should be fun, and not a chore. That's why I focus on applying simple steps that will take the "chore" out of gardening, and allow you to enjoy your time in the garden."

After teaching hundreds of students to grow their own vegetable gardens, Karen found the main reason people did not start was the misconception that they didn't have the time or knowledge. They were overwhelmed and didn't know where to start.   
 Using her 35 + years of experience growing her own vegetables, and having quite a few failed gardens of her own, Karen developed her No Fuss Gardening Method, that helps you to enjoy the simple act of growing, without unnecessary and time consuming chores.

Using a simple step by step method to insure a successful start to your garden, Karen's course guides her students as they to grow a successful organic vegetable garden.

Featured Course: The No Fuss Vegetable Garden

Check your inbox to confirm your subscription