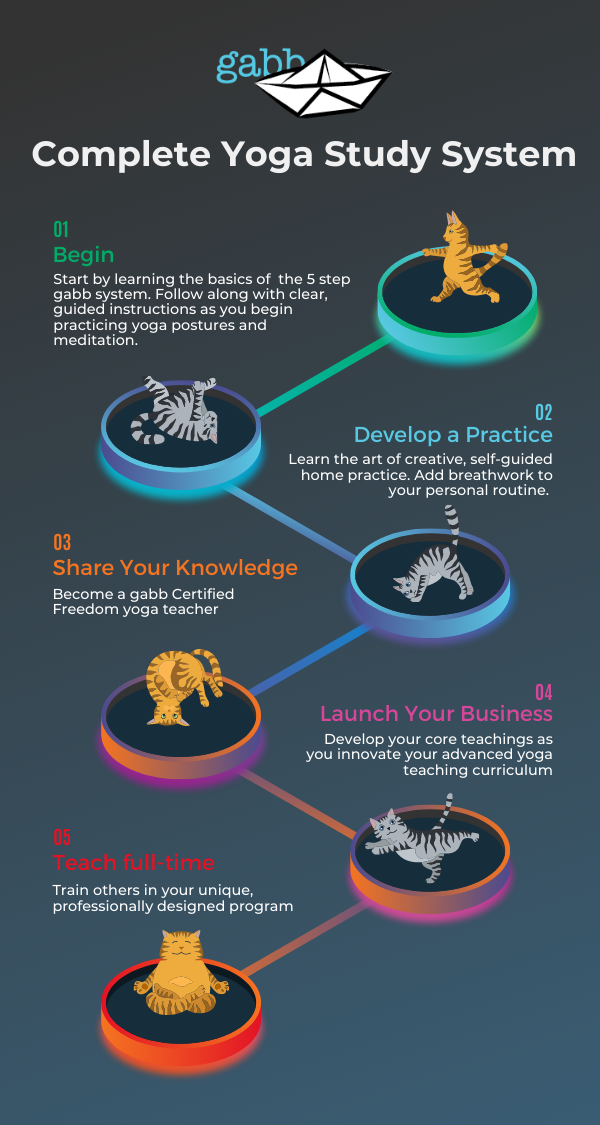 The gabb Complete Yoga Study System
Coming January 2022
Coming January, Get a Bigger Boat rolls out the gabb Complete Yoga Study System.
This Freedom Style yoga system shows you step by step how to practice and teach yoga intuitively, confidently, and authentically.
This complete system is for yoga practitioners of all levels:
If you are just beginning your yoga journey
If you are interested in understanding yoga in a structured way
If you are seeking a program that goes beyond asana and teaches yoga philosophy, breathwork, and meditation
If you would like to become a teacher like no other
If you seek to become a gabb Certified yoga teacher
If you would like to become a gabb Certified online instructor and become part of the gabb teaching worldwide community
If you desire to have your own independent yoga business that expresses your unique teachings
This program has online and in person components.
Watch for the full 2022 schedule to roll out in January.
If you seek to host training in your area, please contact me as [email protected] for information on collaboration.
This program includes the Freedom Style training materials originally developed by yoga master Erich Schiffmann.
Check your inbox to confirm your subscription